Machine Learning and Intelligent OptimizatioN applied to Tourism and Hospitality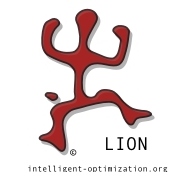 Machines can learn from big data. Algorithmic optimization can deliver better and better solutions. The machine learning and intelligent optimization revolution is changing the world, now. Come and learn how to embrace the change, lead this algorithmic revolution and create opportunities.
In 2019 you can get all papers and equations from the web. But reading papers/blogs/social is not comparable with meeting and discussing with top experts, and with creating human connections between researchers, practitioners, and businesses.

The programmed courses are defined. An additional and integral part of LION-APP will consist of events to involve business entities and stakeholders in tourism and hospitality (both private and public), to present new projects, to discuss face-to-face in round-tables and in social occasions.
This is also why we will organize parties every evening (not because we like grappa and speck).
The school at July 5-9, 2019 is a full-immersion five-day residential course in an inspiring location, providing a stimulating environment for students, practitioners and business participants. The lecturers are world-renowned experts in scientific methods and tools for tourism and hospitality. In particular, the school focuses on methods based on data-driven models ("big data") and optimization.
Machine learning or learning from data is a theory for deriving flexible models by starting only from the data produced by the business. After a model is available, computers can simulate the effects of zillions of possible decisions, by predicting the output, and by creating and selecting one among the best decisions. Intelligent optimization is this automated process of creating in an intelligent manner a large series of possible solutions, aiming at improving the current way of doing business.