LION-APP Scope
Machine Learning and Intelligent OptimizatioN applied to Tourism and Hospitality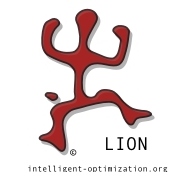 The school at July 5-9, 2019 is a full-immersion five-day residential course in an inspiring location, providing a stimulating environment for PhD students, early career researches and industry leaders. The courses will be lectured by world-renowned experts in scientific methods and tools for tourism and hospitality. In particular, the school focuses on methods based on data-driven models ("big data") and optimization, both exact, approximated and heuristic.
Most businesses in tourism and hospitality are undergoing a phase of disruptive innovation caused by the wider adoption of sophisticated and powerful "intelligent" algorithms. Algorithms automated repetitive and simple tasks but progressively reach also more complex and "creative" tasks, traditionally associated with human capabilities.
While the theory of machine leaning and intelligent optimization is reaching maturity, transferring methods and results to applications is not trivial and pioneered mostly by huge multi-national companies. This school and workshop intend to change this situation by helping also large- and medium-size companies to enjoy this wave of innovation, increase profitability and customer satisfaction. Preparing qualified human resources for this task (PhD students and professional people) is also critical: successful innovation happens through expert and committed human people.
Machine learning or learning from data is a theory for deriving flexible models by starting only from the data produced by the business. The objective of these models is to generalize in a sound manner for cases not already encountered in the past. After a model is available, computers can simulate the effects of zillions of possible decisions, by predicting the output, and by creating and selecting one among the best decisions. Intelligent optimization is this automated process of creating in an intelligent manner a large series of possible solutions, aiming at improving the current way of doing business.
Download flyer of LION-APP in PDF, flyer of LION-APP in Word
The topics for the 2019 edition of LION-APP are:
Revenue management and total profit management
Simulation-Based Optimization (SBO) for hotel management
Reinforcement Learning schemes
Time series forecasting of demand
Opinion mining for hotel reviews
Game theory and competition
Optimized property management, optimal allocation of rooms
Robonomics
Intelligent customer-relationship management
Collaborative recommendation systems
Machine learning and clustering in marketing research
Important dates
Registration deadline

May 31, 2019

Workshop: Oral/Poster Presentation Submission deadline

March 31, 2019
Workshop: Notification of Decision for Oral/Poster Presentation: May 15, 2019